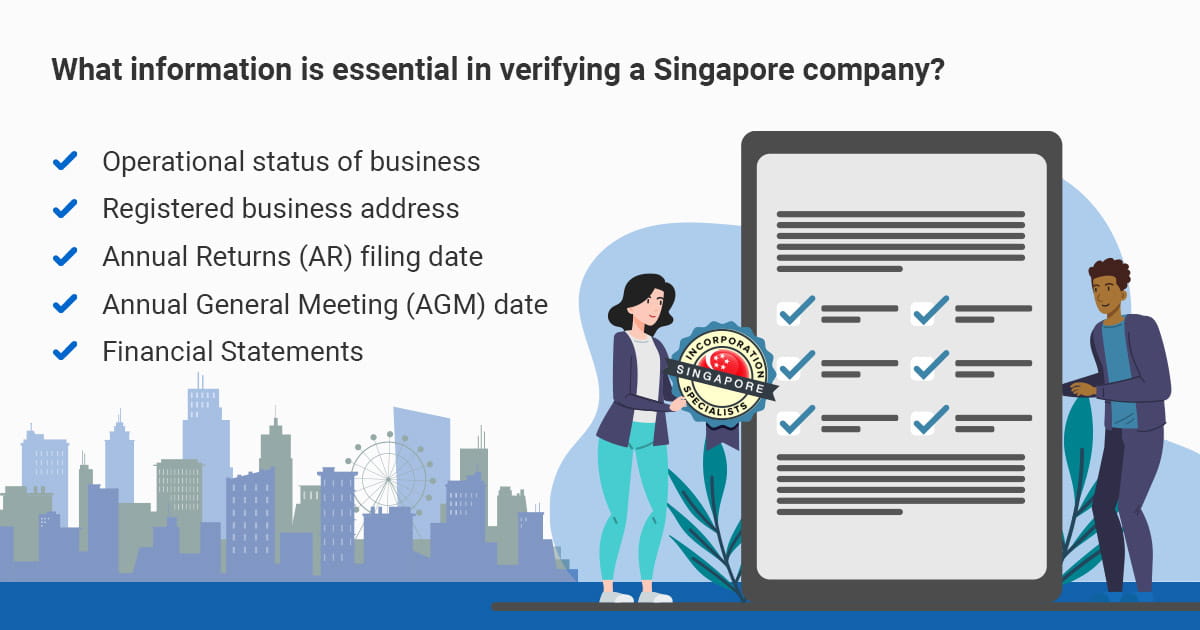 As an entrepreneur, you might have to check if other companies are registered in Singapore for some reasons. This could probably to conduct due diligence would be to verify if potential business partners and suppliers are credible before entering into a partnership.
Why is it necessary to check a company's credibility?
Verifying a company is vital as this enables business owners to verify the legitimacy of potential partners and avoid future fraud or severe financial consequences. This is also a way to safeguard your company from untrustworthy partners.
How to verify a Singapore Registered Company?
To check if a company is registered in Singapore, you should conduct a due diligence check on ACRA. The Accounting and Corporate Regulatory Authority (ACRA) has a Singapore Registered Company List.
There are two foolproof ways of verifying if a company is registered in Singapore
1. ACRA's company search tool
2. ACRA's business profile function
Both functions provide you with
- Name of business entity
- Registration number (UEN)
- Operational status of business
- Registered business address
- Principal business activities
The additional information that the ACRA's company search tool provides you with would be the
- Annual Returns (AR)

- Financial Statements



Learn more how to check the credebility of a Singapore company at this
Rikvin.com blog
.