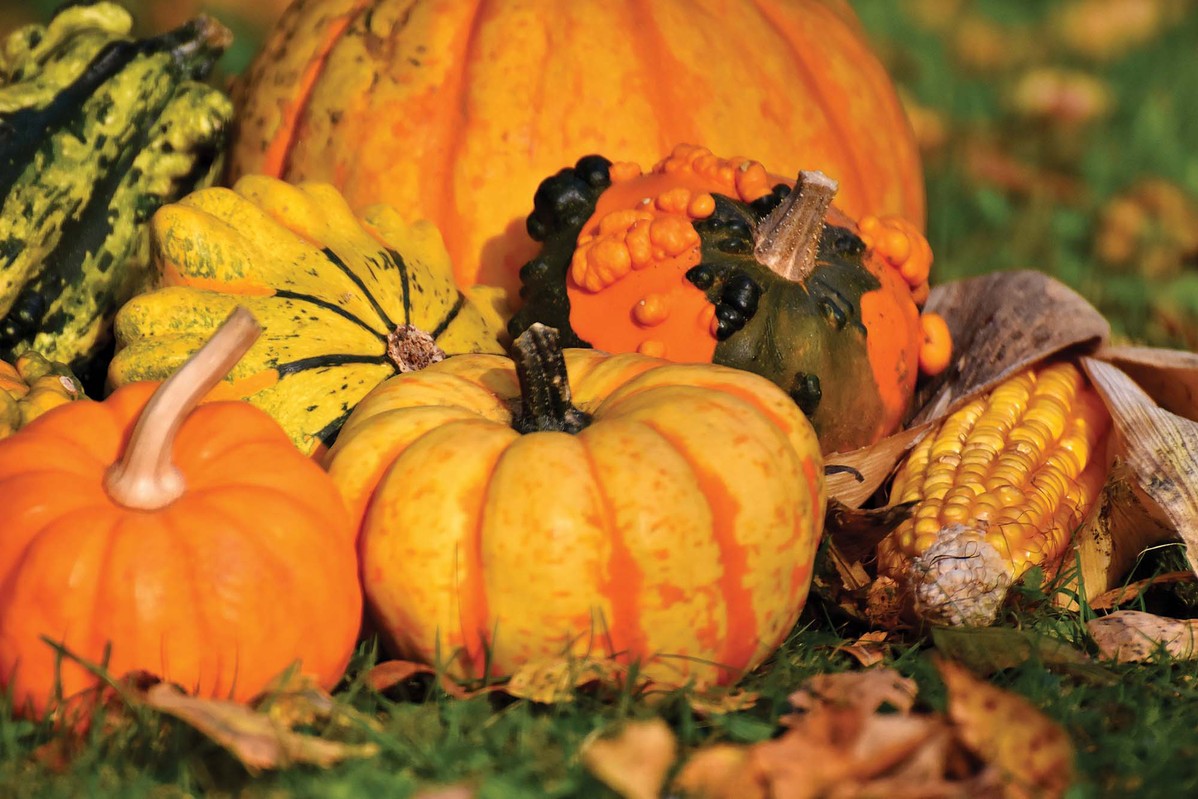 One of the season's most flexible delicacies, explore two of the myriad ways in which to prepare the humble squash.

Acorn Squash with Bacon-Chive Crumbs
Ingredients
3 medium-sized acorn squash(peeled, cut into slices and deseeded)
5 cloves garlic
3 tsp fresh thyme
1 cup apple cider
½ cup chicken or vegetable broth
2 tbsp brown sugar
5 slices bacon
½ cup panko (Japanese-style breadcrumbs)
¼ cup fresh chives, snipped
Add the acorn squash slices, garlic and thyme in a slow cooker. Next, pour in the cider, broth and brown sugar. Leave on low-heat mode for 3 to 6 hours. Near the end of that process, fry the bacon in a skillet until crisp; drain the grease, then finely crumble it and set aside. Cook the panko in the same skillet until golden. Mix the crumbled bacon, panko and chives in a separate bowl. To serve, sprinkle the crumb mixture on top of the cooked acorn squash, which should be moved to a separate platter after cooking.
Butternut Squash Soup
Ingredients
1 medium-sized butternut squash (cubed, cut into slices and deseeded)
2 tbsp butter
1 tsp olive oil
1 onion, diced
1 clove garlic, sliced
1 carrot, chopped
2 potatoes, cubed
2 red chillies, finely chopped
1 cup vegetable broth
Salt and black pepper (to taste)
Roast the squash on high heat until deeply browned. Melt the butter in a skillet, then add the olive oil, onion, carrot, potatoes and roasted squash and cook for 5 minutes. Pour in the vegetable broth and bring everything to a boil. Reduce heat to low and simmer the mixture until the vegetables are tender. Season the soup with the chillies, salt and pepper to taste.