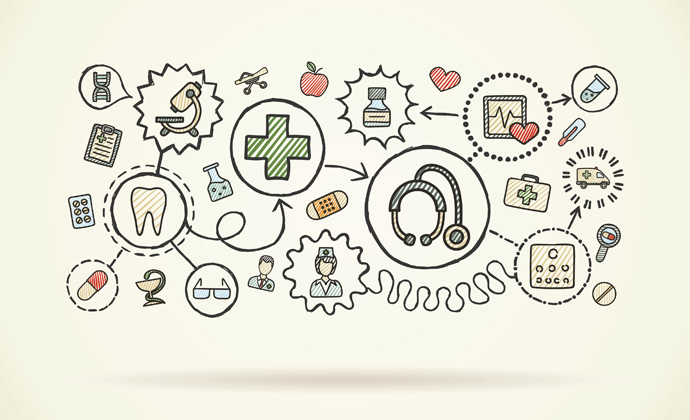 Amongst all healthcare stakeholders, there is consensus that everyone would like to achieve lower cost of care, better patient outcomes and an overall healthier population. While the best approach to achieving these lofty goals is debatable, the simple concept of delivering the right care to the right patient at the right time is a strategy that a growing number of constituents are embracing to optimize the effectiveness of the entire healthcare ecosystem.
Patient Navigation
Effective patient and healthcare navigation means optimally matching a patient in need to the best provider and setting for their given condition. With continuous improvements in digital health and virtual care technologies, a utopian healthcare ecosystem where everyone is perfectly navigated to the ideal setting is becoming more of a reality.
History
The idea of effective patient and healthcare navigatio has evolved dramatically in the last twenty years. Through much of American healthcare history, the primary goal of healthcare navigation was a patient reaching a physician as quickly as possible.
How the patient found that physician was generally determined through their own relationships, other provider relationships or through local marketing. This relationship-driven approach generally led to multiple phone calls, long travel times, overworked providers, inequities in access, too many trips to the ER and ultimately less effective healthcare delivery.
Stages of Healthcare Access
The art of the patient and healthcare navigation process looks different at different stages of the healthcare journey whether the patient is on the front end accessing new clinical resources already within a healthcare network; or leaving a healthcare network for home or other step-down care. Each step of the journey can be triggered by the patient, a clinician, or an informal caregiver like a family member and requires different logical triage mechanisms and access points to make the process simple, fast and effective.
Healthcare Network
Once a patient is within a healthcare network and requires additional services, getting them to the best specialist resources is critical. Large healthcare systems are difficult to navigate even for physicians or hospital administrators. Providers require the right technology tools to recommend the right care at the right time and allow them to efficiently transfer patients to different settings. Without these strategies and technologies, health systems are unlikely to maximize the full power of their networks.
Conclusion
Effective patient and healthcare navigation is a win-win for all stakeholders. Patients receive better care faster with intelligent assistance to navigate the complex healthcare ecosystem. The healthcare experience becomes more convenient with less travel time. Most importantly, patients stay healthier through better healthcare access.