Renowned restaurant Jing Yaa Tang recently revealed its "Treasures of the Hunt" winter menu, featuring warming delicacies from around China.
Executive Chinese chef Li Dong has assembled seasonal ingredients and created the menu after months of traveling to the Ningxia Hui autonomous region and Liaoning province's Dalian.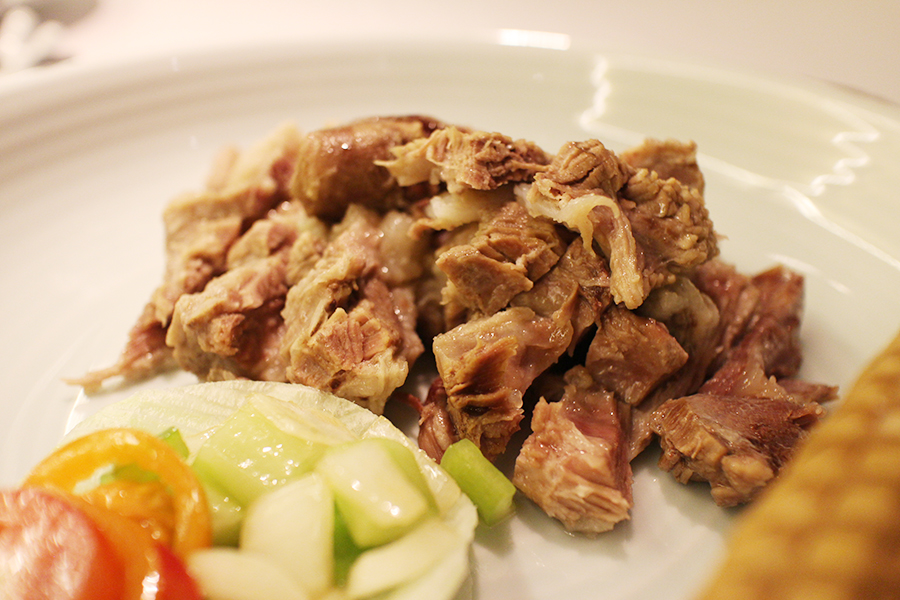 Stewed free-range Ningxia lamb, spicy soup with braised sea cucumber roe from Dalian and steamed winter bamboo shoots are highlights of the findings he has brought to the hip eatery in Beijing's Sanlitun area.
Mutton is a hearty, warming meat with a complex flavor. Li starts his signature stewed lamb with a base of ginger and onions. He simmers whole cuts of meat for more than two hours to tenderize and develop flavor. The meat is seasoned mildly with special salt from Ningxia and nothing else, so the essential mutton flavor is the star of this dish.
The finished lamb indeed features an enchantingly rich bouquet. It's succulent but not at all greasy.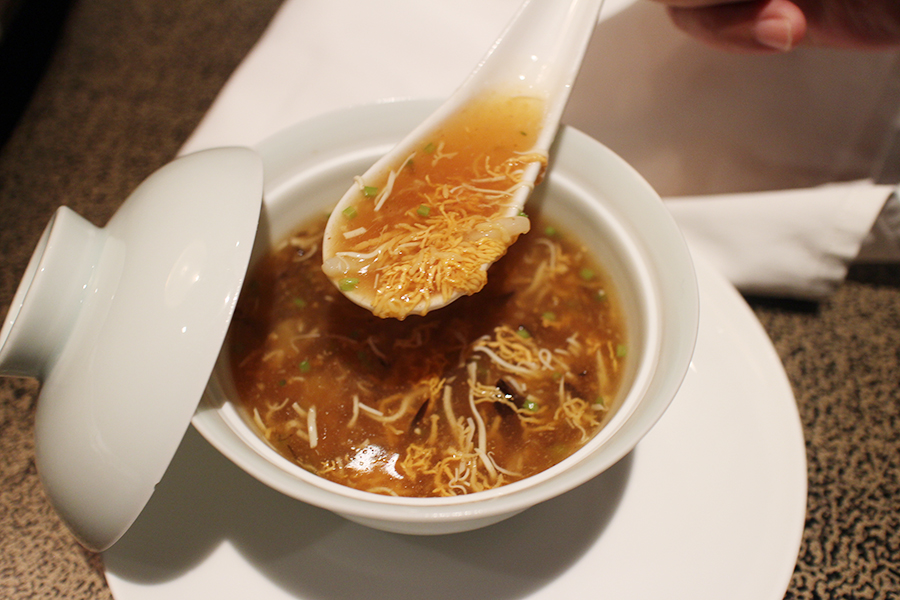 Li borrows from a classic Tang Dynasty (618-907) imperial recipe for his spicy-sour soup made with chillies and vinegar. The broth's strong flavor complements the subtle taste of the sea cucumber roe. The roe is a winter delicacy harvested only from females that are at least four years old.
Li starts his bamboo-shoot soup with pure chicken broth that's simmered for over six hours before the winter bamboo is added. The fragrant shoots soften in the broth, which further concentrates the flavors. The final addition of dried shrimp from Guangdong province adds a hint of salty seafood.